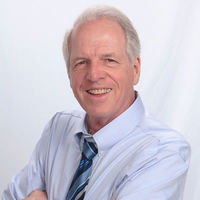 ---
I promise an unwavering commitment to your best interests.
Whether you're buying or selling, I'm dedicated to making the entire process as seamless, stress-free, and enjoyable as possible. I know that when I deliver exceptional experiences – all the time, every time – we all win.
Examples of professional experiences where I practiced sales, marketing and business development skills:
I operated my own marketing coaching/consulting business. Take a look at 390Main.com
I launched The Acton Citizen, a start-up weekly community subscription newspaper
I was marketing manager for a 36-hole public golf facility.
I worked for PROFUND, a national fundraising consulting firm, and guided golf marathon fundraising events for non-profits like the Boys & Girls Clubs of Boston, Massachusetts Special Olympics, American Lung Association of Middlesex County, and the Ouimet Fund.
Here's a brief bio that highlights my construction, marketing and sales experience:
I'm a former licensed Massachusetts Construction Supervisor.
As a marketer, I was Director of Marketing for Concord Lumber Corporation.
Working for Gerrity Company, Concord Lumber and EG Barker, I sold lumber and building materials to professional homebuilders, helping them complete projects on-time and profitably.
I sold lumber, roof trusses, engineered beams, plywood, roofing, siding, decking, windows, doors and interior trim.
I represented manufacturers like Andersen, Marvin, Jeld-Wen, Velux, Therma-Tru, Certainteed, Huber Engineered Wood (AdvanTech, ZIPSystem), and Trus-Joist.
I also developed business for a custom homebuilder and commercial construction management company.
I can complete an accurate frame take-off with a ruler and calculator. I can explain the difference between a right hand swing and a left hand swing door. I know pitch and rise and run, live loads and dead loads and shear.
Community involvement:
School Committee, Minuteman Regional High School, 1990-1999
School Committee Chair, Minuteman Regional High School, 1996-1999
Board of Directors, Minuteman Science Foundation, 1999-2002
Board of Directors, Acton-Boxborough United Way, 1998-1999
Board of Directors, Acton Community Housing Corporation, 1991-1996
Member, Acton Area Chamber of Commerce, 1994-1998
Member, School/Business Partnership Committee, Acton Area Chamber of Commerce, 1994-1998
Member, School Council, Gates Elementary School, Acton, MA, 1995-1996
Board of Directors, Acton-Boxborough Youth Soccer, 1990′s
Youth Basketball, Baseball, Soccer Coach, Acton, MA, 1990′s
Memberships:
National Association of REALTORS® (NAR)
Massachusetts Association of REALTORS® (MAR)
Greater Boston Association of REALTORS® (GBAR)
Builders and Remodelers Association of Greater Boston (BRAGB)
National Association of Home Builders (NAHB)
Home Builders and Remodelers Association of Massachusetts (HBRAMA)
BRAGB Sales and Marketing Council (SMC)
Real Estate Certifications:
NAHB Certified New Home Sales Professional (CSP)
NAR GREEN Designation
Certified New Home Specialist (CNHS)
Residential Construction Certified (RCC)
Pricing Strategy Advisor (PSA)